Conferences and speakers
BUILD THE FUTURE – With an Industry Leader in Europe by Konica Minolta
17 October 201810:00-11:00 - CK BUSINESS CENTER
Languages of the conference: EN / DE
At Konica Minolta we believe in fostering meaningful innovation, developing new technologies and growing creative ideas that deliver significant change for millions of people. The Business Innovation Centers (BIC) are part of this mission, our core engine of growth and represent the continuous transformation displayed by Konica Minolta and its 150 year legacy. Under our brand proposition "Giving Shape to Ideas" BIC is working on new solutions for Workplace of the Future, Connected Intelligence and Healthcare. We strongly believe that open and collaborative innovation will brighten up our future daily life and workplace. BIC - acting as a startup within Konica Minolta - is driving customer-centric innovation and collaborates with a diverse range of entities (such as academic / research institutes, corporates, partner companies and startups) to become the co-innovator for our customers and ourselves.

GUEST SPEAKER
Christian Kiesewetter
Team Manager Digital Workplace, Business Innovation Centre at KONICA MINOLTA, INC.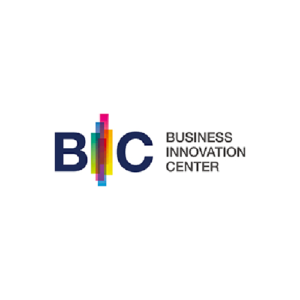 WORKSHOP – Fujifilm X-T3
17 October 201811:30-13:00 - CK Business Center
Language of the conference: FR
Workshop about the new FUJIFILM X-T3 digital camera with interchangeable lens features the new X-Trans CMOS 4 sensor and the X-Processor 4 image processing processor, ushering in a new fourth generation of the X series. The First Camera APS-C without a mirror in the world capable of recording 4K / 60P 10 bits to meet the needs of professional videographers. The X-T3 provides excellent image quality and enhanced ability to track a moving subject with dramatic improvement in AF performance and uninterrupted continuous shooting.

GUEST SPEAKER
Julien Leroy
Ambassador Fujifilm X series.

Live-Hacking
17 October 201814:30-16:30 - CK BUSINESS CENTER
Language of the conference: EN
See what Hackers do when they do their "thing" and what happens behind the scenes in the blink of an eye.

GUEST SPEAKER
Jens Schmidt
Senior Security Consultant, CISSP
Discover the limitless potential of VR
18 October 201810:00-12:00 - CK BUSINESS CENTER
Languages of the conference: FR / EN
HP gives businesses entirely new ways to innovate, design, test, and learn with a powerful line of VR Ready devices. HP Debuts Virtual Reality Solutions and Services for Businesses. HP announced a unified approach and commercial solutions for virtual reality (VR), positioning itself as the partner of choice for businesses looking to reduce concept to production cycle times, improve training procedures and deliver fully immersive customer experiences.

GUEST SPEAKER
Luc Casterman
WORKSHOP – Canon EOS-R
18 October 201812:30-14:00 - CK Business Center
Language of the conference: FR
Capture the future with the new EOS R lens mount by Canon. This lens mount is revolutionary, as for its design as for his technical capacities that promises a future of endless creative possibilities. Because the lens mount is large of diameter and has 12 connectors, it not only allows the camera to create smaller lenses, but also to communicate at high speed. Canon also thought about his most faithful photographers since if you own a Canon EOS full frame or APS-C, you have the possibility to use your existing EF and EF-S lenses with the EOS R adaptors, without any loss of quality. The EOR S system offers unparalleled quality and high-speed communication like ever seen from a Canon camera

GUEST SPEAKER
Joachim Devedelhaer
Product Manager Canon.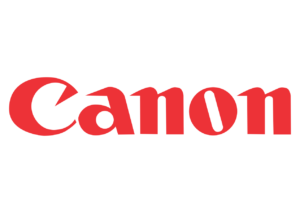 New Ways of Working by i3-Technologies
18 October 201814:30-15:30 - CK BUSINESS CENTER
Language of the conference: FR
Come discover the new technologies of collaborative work for business and education. I3 HUDDLE: The affordable Plug & Play collaboration screen for meeting rooms. This intuitive all-in-one solution simplifies presentations, training and meetings. Just enter and start working. All-in-one solution for meetings and delivered with a fully configured computer. You move around the room, take notes, access your files, surf the Internet, share your screen, make a meeting with a remote team, customize your list of applications and plan the next meeting, all in a snap look.

GUEST SPEAKER
Yves Roose
Channel Manager Belgium & Luxemburg, i3-Technologies

Do not miss our new products / services!
This event will be an opportunity for you to exchange and discover new applications, trends, innovations that will allow you to facilitate your work and propose new solutions to your employees and customers.
Learn more